MLP Weekly#40 : concerts of Juyce's and Burning Heads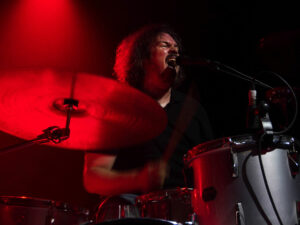 It had been a while since I had taken concert photos, so I took to the rhythm of lights and music with great pleasure to discover Juyce's and Burning Heads at Pavilion 108 in Fumel.
White Stripes-fed garage rock band Juyce's got the crowds fired up: this duo with an energetic singer-drummer know exactly how to rock the crowd!
Burning Heads, a punk band with dub and sometimes reggae touches, has been touring for 40 years and it shows: they put on a show! The public is not mistaken and jumps in all directions, pogotes and sings in chorus.
A beautiful moment of sharing between the groups and their audience, as often at Pavilion 108.