MLP Weekly #3 : nature of Martinique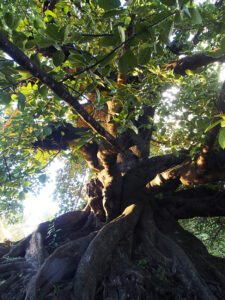 Short weekly special Martinique selection.
I arrived Thursday evening, at night, in Martinique. What strikes me when I wake up is the lush vegetation: I am in the right place to work on arbonirism, there is no doubt.
Meeting with José Exelis from Terre d'arts at the place of residence in Tivoli, on the heights of Balata. The site is green, vast, and dynamic. I meet artists, the welcome is warm. I immediately start shooting tropical plants that are surprising to my eyes as a hexagonal woman who is setting foot on the island for the first time. Here we go!