MLP Weekly #19 : in Montcuq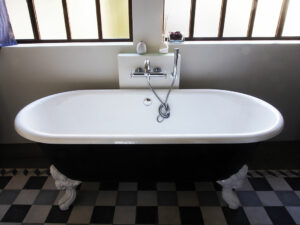 I know that at the moment, the atmosphere is gloomy, that photographers and journalists are on the front line to inform about what is happening in Ukraine (by the way, follow Eric Bouvet who does a fantastic job for Polka). I am not a war journalist. My work consists, among other things, in promoting the Lot, my place of residence that I love enormously. So here is a little bit of this place which gives the chance to live in beautiful conditions.
End of mission in style for the Petit Futé: stay in Montcuq, in the guest house The Four run by Claude and Bob, where I spent a very relaxing night and pleasant in their impressive house with its monumental fireplace. Sunday morning is market day, and the artists take the opportunity to open their studio-gallery. Beautiful encounters and discoveries… I'll talk about it again, but this time it will be for another mission, for Say Lot (like I'm teasing).