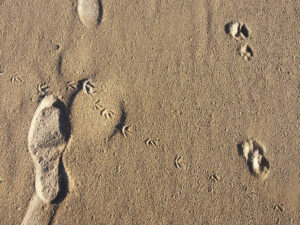 There you go, 2022 has come to an end, the results are very positive since I now have the chance to work as an author and photographer for the Petit Futé guide in the Lot, I participated in the special summer magazine of La Dépêche (and I hope to repeat the experience this year!), I went to Barcelona for the Biennial of Art Photo where I was able to meet lots of artists and fabulous enthusiasts, and I collaborate with the Community of Municipalities of the Lot Valley and the Vineyard on its web and print communication. Without forgetting the projects that I have been following for several years with my loyal customers. We can say that 2022 has spoiled me!
In 2023, I can already tell you that there will still be great adventures to come. The Pause aux Filaos association and the gallerist Gérard Laval (arts jhon's gallery and President of the Ateliers des Arques) gave me their trust to develop their respective websites. At the same time, I am preparing beautiful articles for the magazine Dire Lot, as well as the 2023 guide for Petit Futé and my first photographic exhibition as part of the Cahors June Gardens festival… I am very moved! I will tell you about it in due time.
Clients, partners, freelance colleagues, personalities that I have interviewed, you are part of all these great experiences, these adventures, these exciting projects, and everything becomes concrete thanks to you, so I wanted to thank you very warmly and you wish a year full of emotions and success.
For fun, here is a small anthology of the treasures of the beach: footprints, driftwood, plants, shells, and the regular patterns of the passage of the waves. (One of my favorite books by the way… The Waves, Virginia Woolf). Do you also see a boat with driftwood?