MLP Weekly #46: the Lot under the snow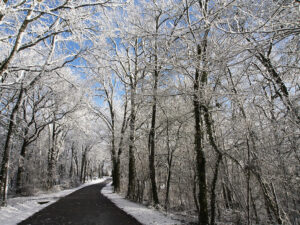 Cela faisait un moment que je n'avais pas fait de photos de concert, j'ai donc repris le rythme des lumières et de la musique avec grand plaisir pour découvrir Juyce's et Burning Heads au Pavillon 108 à Fumel.
Juyce's, groupe de garage rock nourri aux White Stripes, a bien chauffé le public : ce duo avec un chanteur-batteur énergique sait exactement comment faire vibrer la foule !
Burning Heads, groupe de punk aux touches dub et reggae parfois, tourne depuis 40 ans et ça se sent : ils font le show ! Le public ne s'y trompe pas et saute dans tous les sens, pogote et chante en choeur.
Un beau moment de partage entre les groupes et leur public, comme souvent au Pavillon 108.